Creating meaningful customer experiences
All your communication channels into a single, truly omnichannel platform giving you a full 360° view of your business.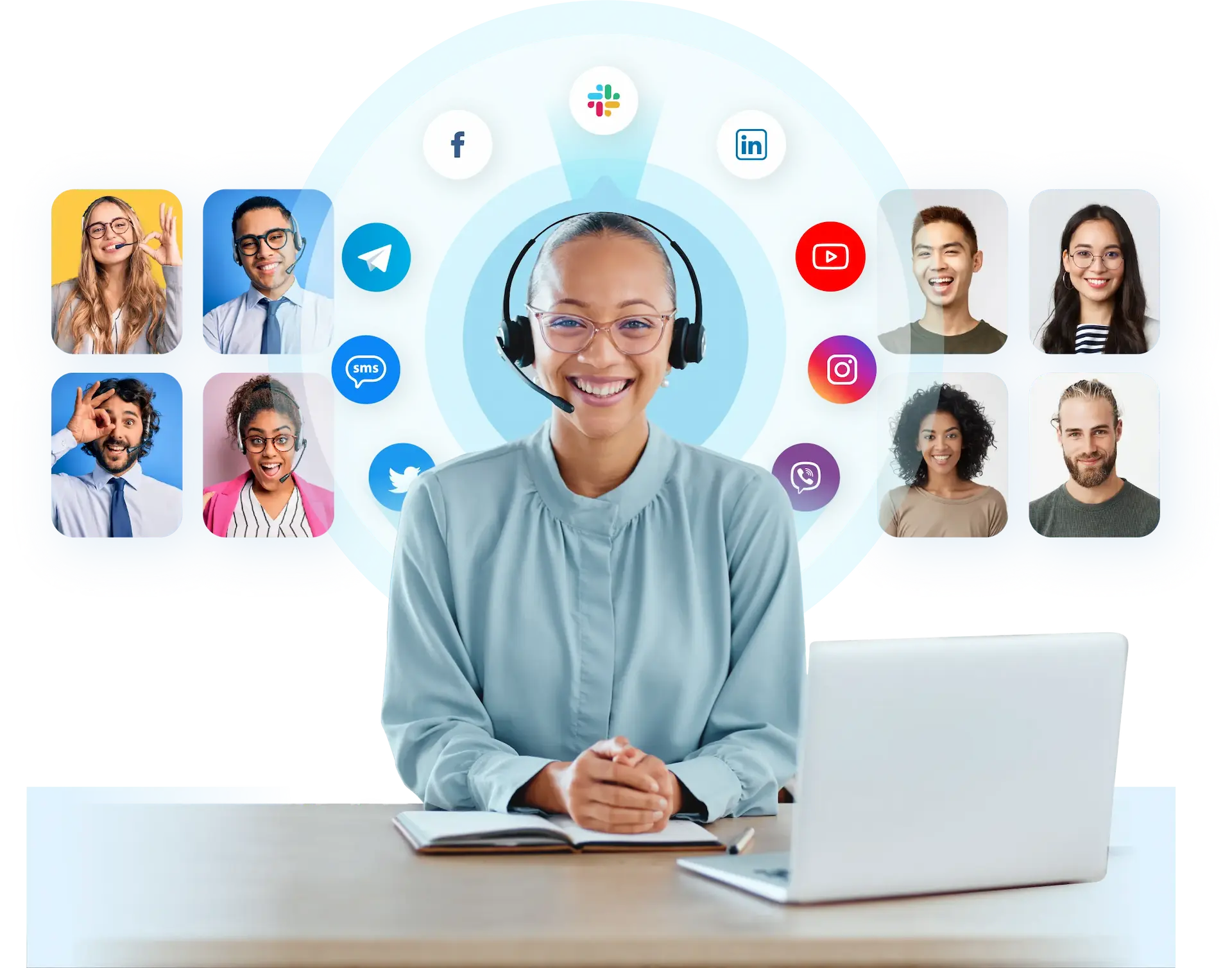 Respond to customers on any channel
Providing omnichannel customer support solutions through communication channels like Chat, Email, Phone, SMS, Messaging and Social Media for elevated customer experience.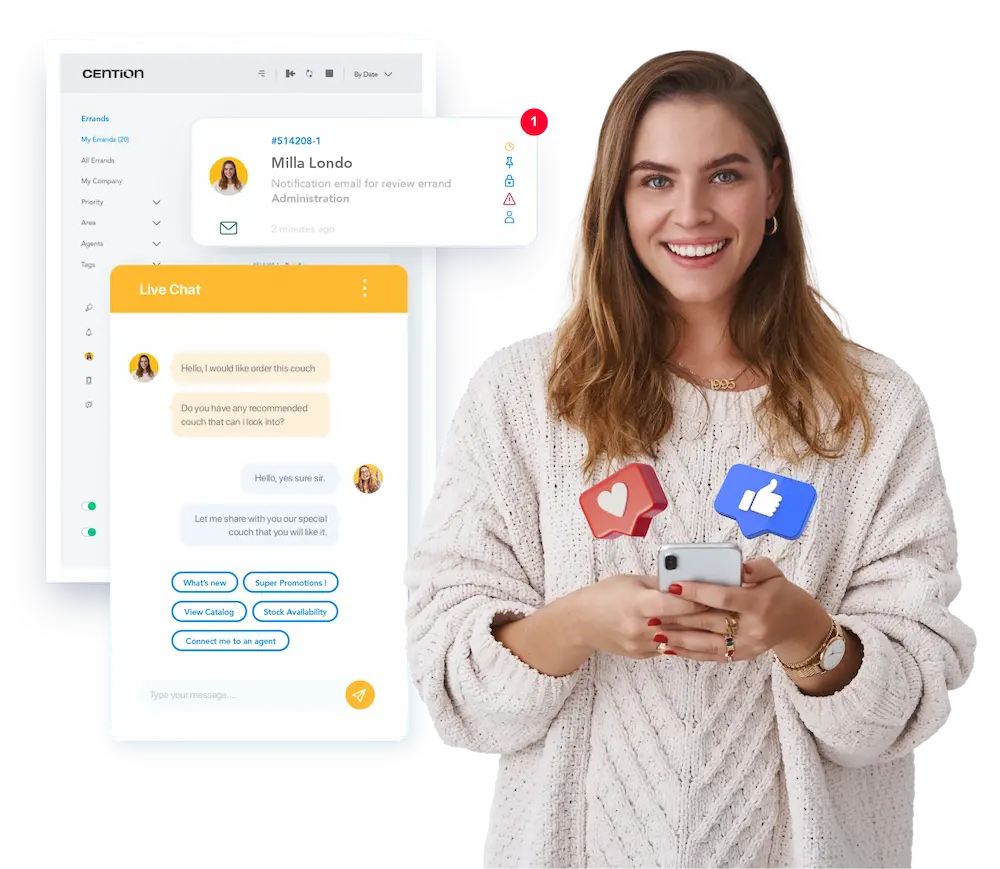 Unify and collaborate your entire workforce across voice, email, chat, sms, social media and webforms making it easier for businesses to handle customer response or customer queries.
Automate, delegate and label tasks to keep errands in order of priority, time and value making agent's tasks organized.
Advanced CSS
Capabilities
Implement chatbots, website FAQs and Knowledge base to maximise the efficiency of your contact center.
Grow your contact database
Gather and store personalized data with better customer profiling using artificial intelligence solutions.
Integrate apps and processes into your contact center to better fit your business needs.
Support your agents by providing them organised and processed information within the workspace to refer to when responding to customers.
Allow agents to communicate and pass on messages in a safe space and easily acquire information from specific departments.
Set up errand tags to categorize errands according to each purpose. This allows the right agent to attend to those customers and their needs more efficiently.
Keep errands in order of priority. The errands are sorted and classified according to time or value. When the agent completes the errand, the errand is closed and the next errand can be attended to.
Create personalized templates
Create a library of templates & scripted replies for frequently asked questions and situations. It will boost the efficiency of your team and allow them to give more customer resolutions in less time.
Set up errand tags to categorize errands according to each purpose. This allows the right agent to attend to customers and their needs more effectively.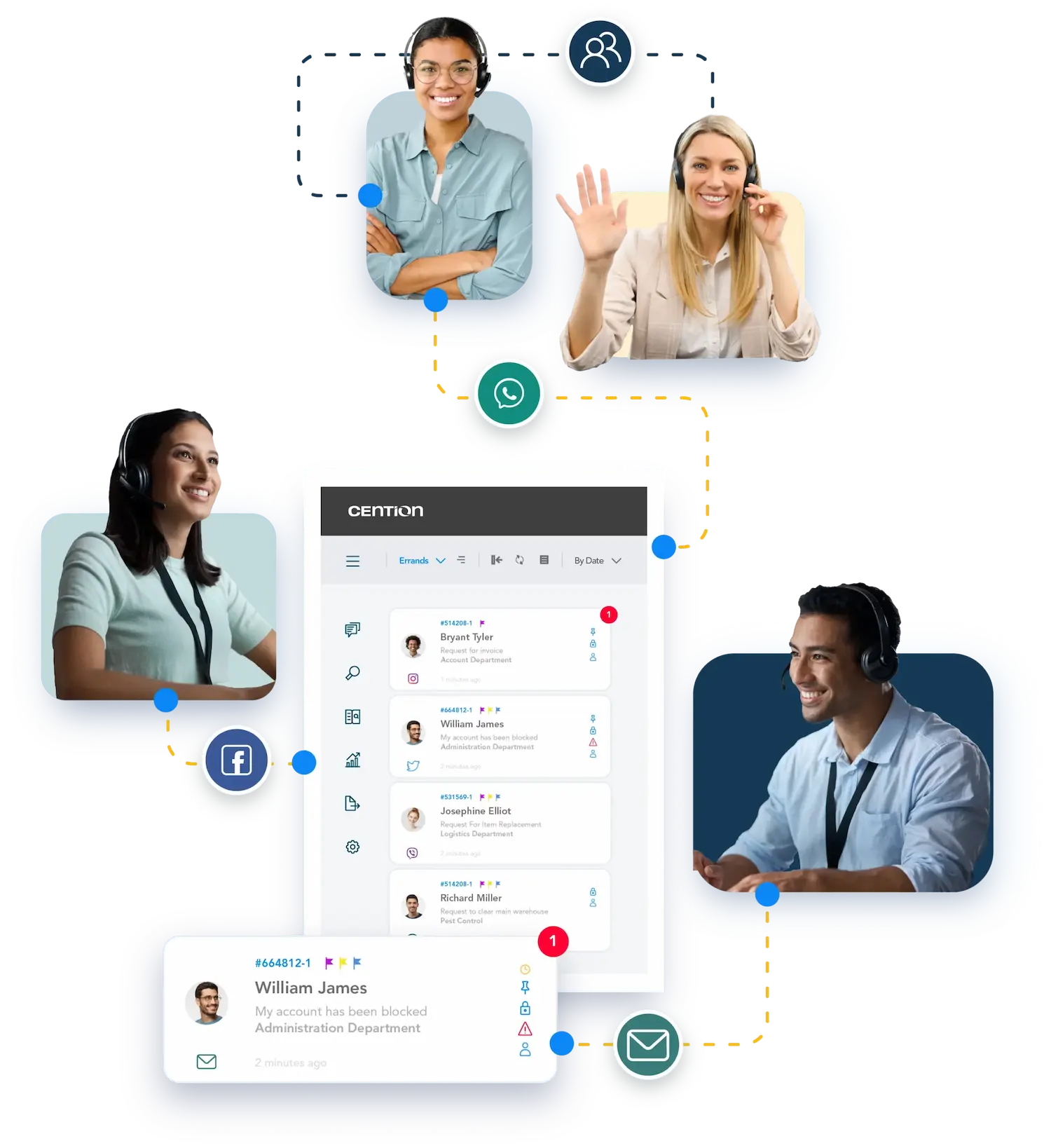 Allow agents to collaborate with other agents within the organization or external experts to help respond to customer queries whenever they require additional assistance.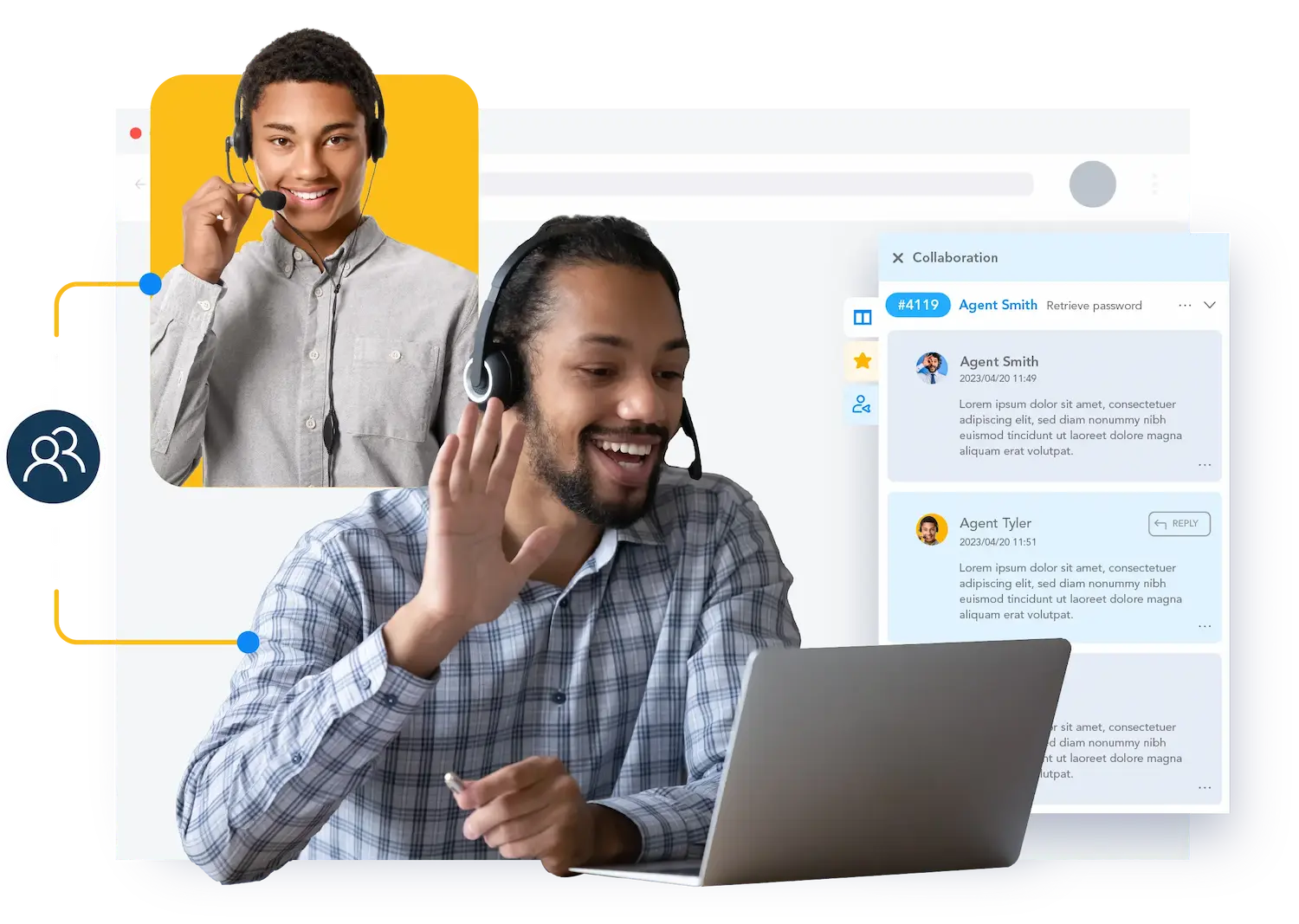 Extensive analytics for better decision-making
Generate or customize a variety of reports such as SLA times, number of incoming errands, organization overview to evaluate your business and team performance. It is fully equipped with necessary tools to always keep your contact center COPC-compliant and verified by certified coordinators.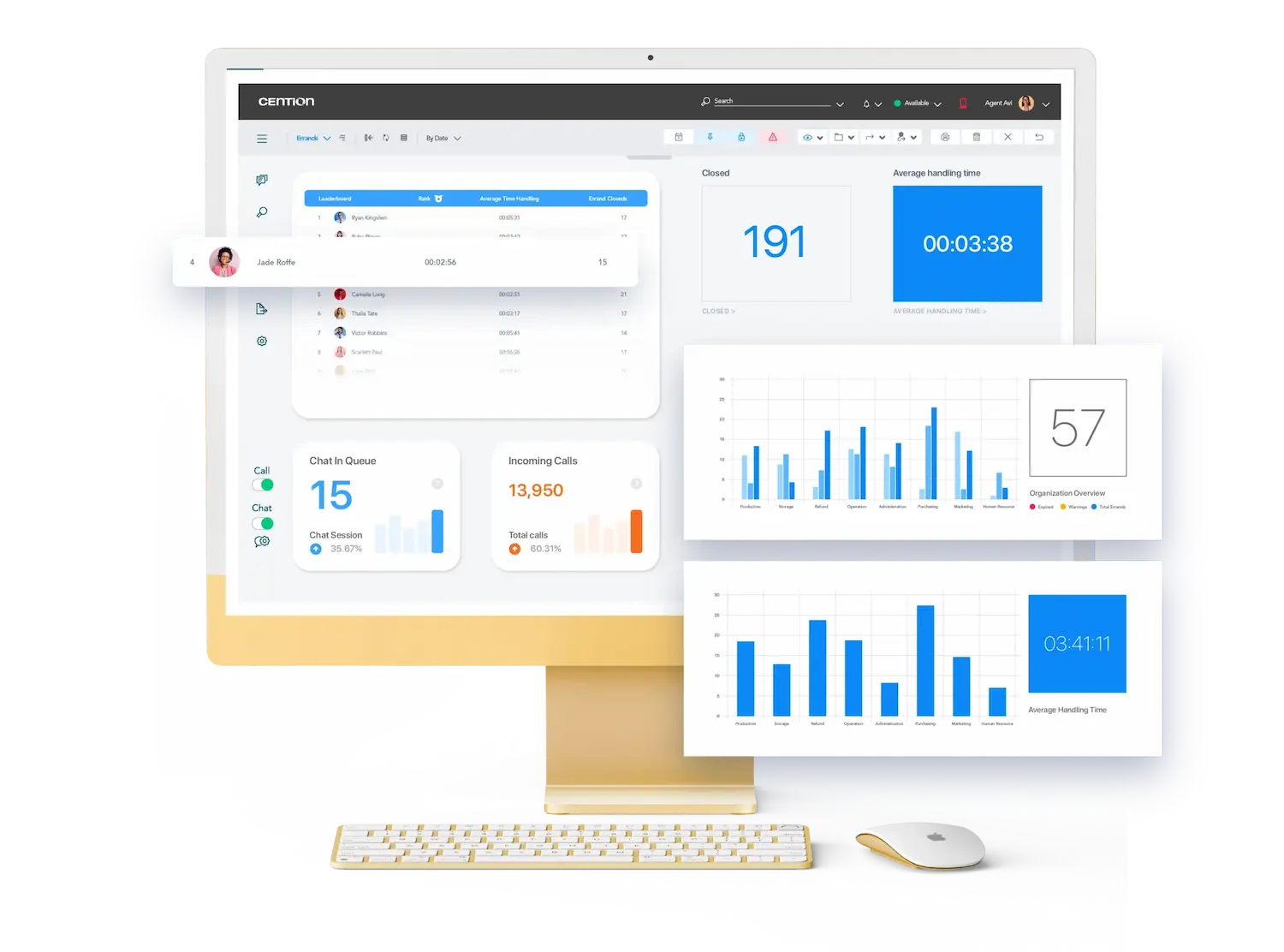 Reputation by association is alright by us.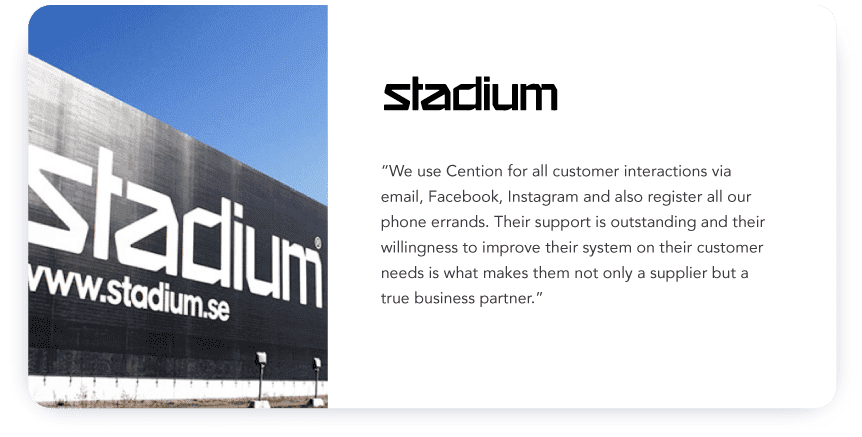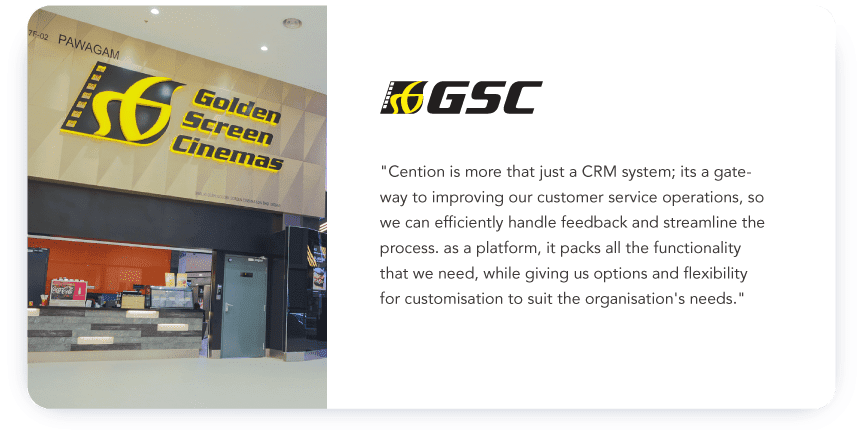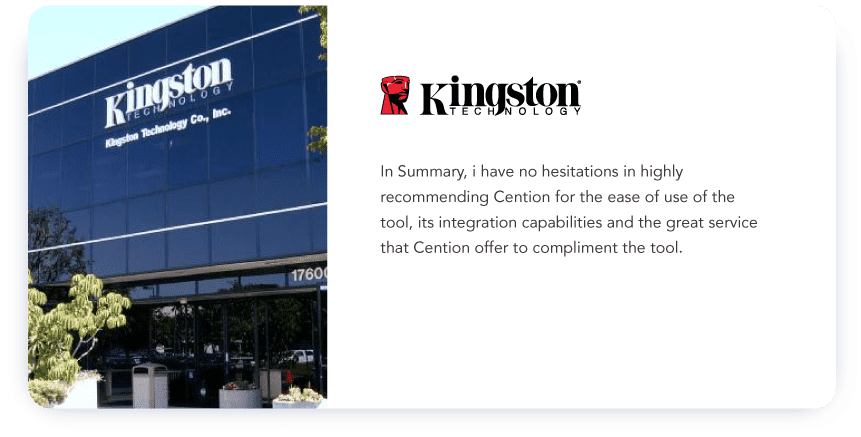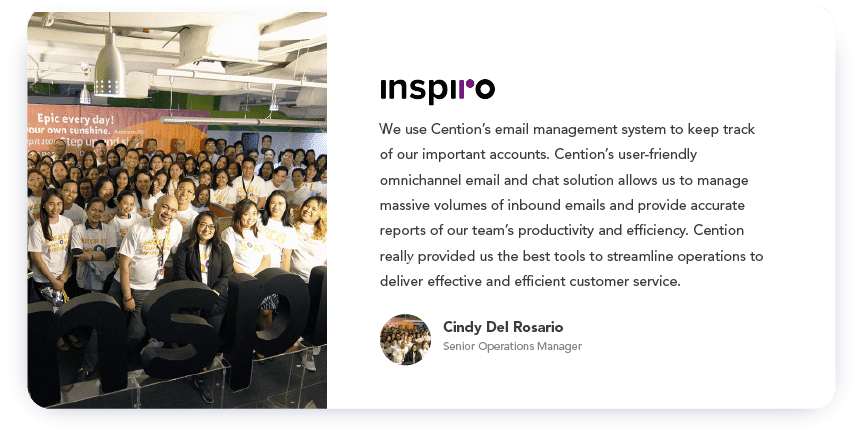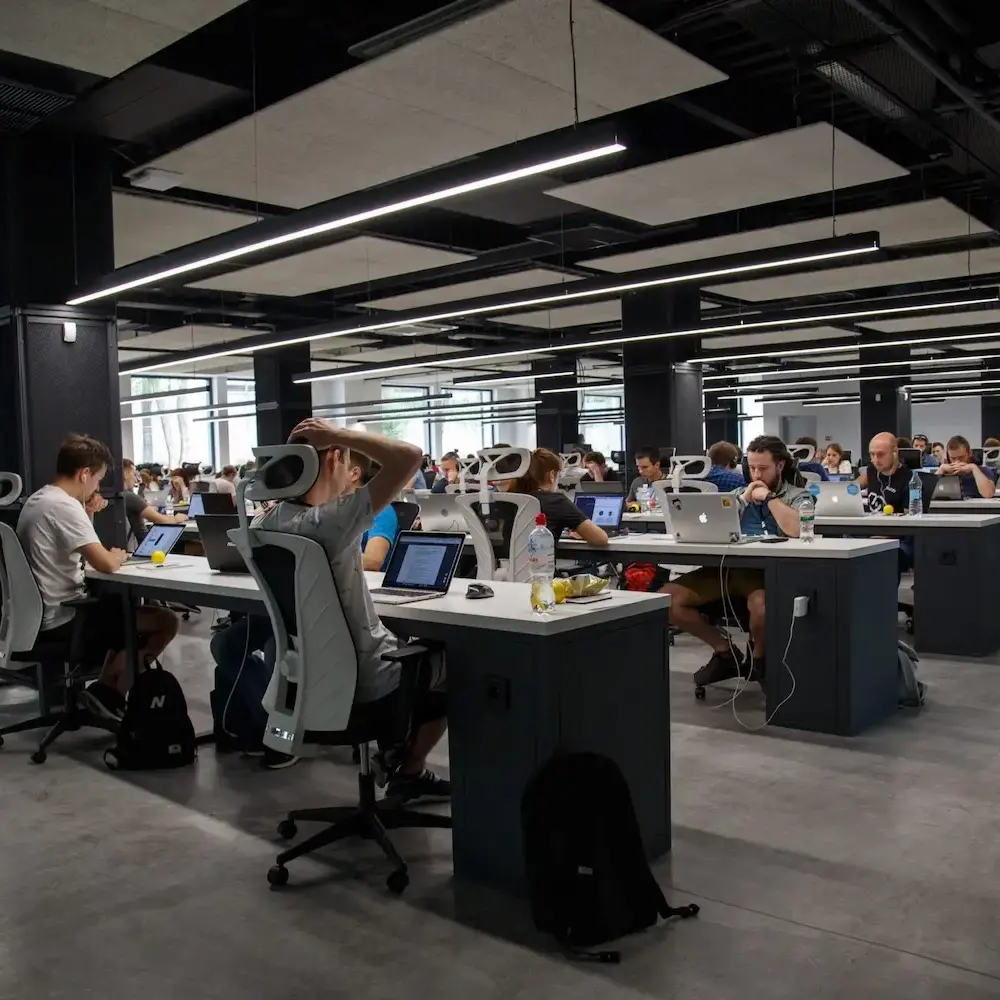 Connect all agents, managers, and departments inside an all-in-one communications platform.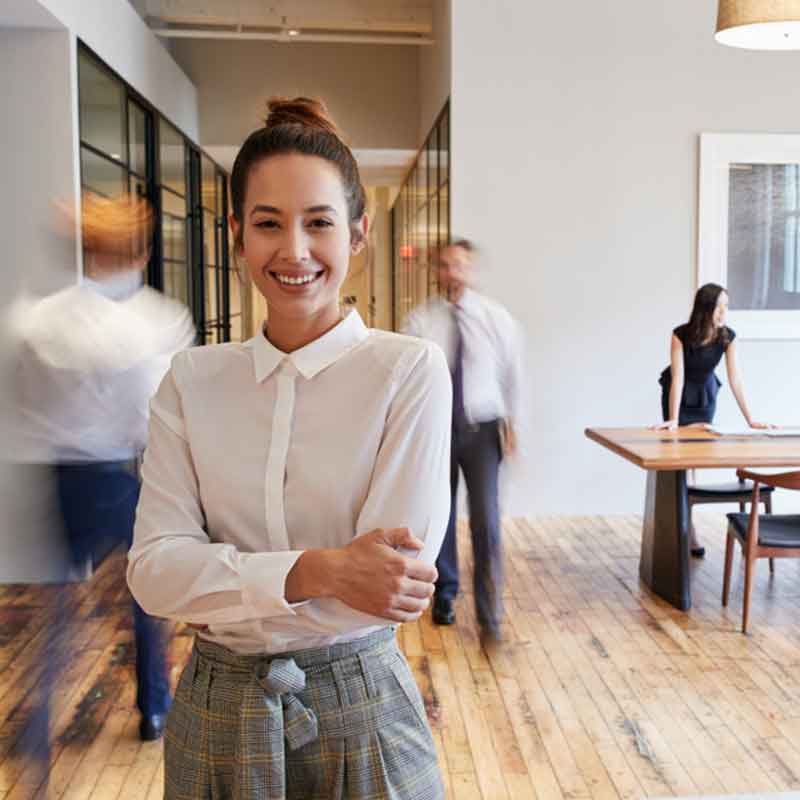 Pay for what you use with our simple and transparent pricing.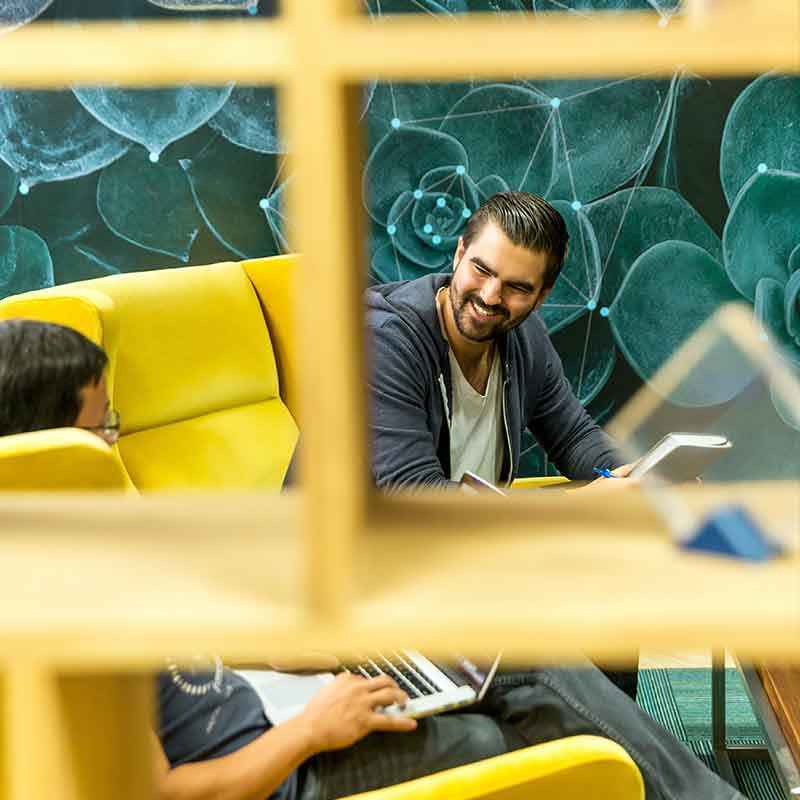 Agents never have to transfer a customer again with our Omnichannel contact centre software.
Manage, track & Analyze all incoming Messaging and Social Media customer queries.
Cracking the Omnichannel Challenge
Choosing the best contact center software is crucial for any business. Every day, customers seek to ask questions…
Customer Experience: Make it of Break it
A few weeks ago, my family and I went to a famous island resort for a short vacation. What would have been a perfect…
Omnichannel vs Multichannel
Consumers in today's market want to interact with brands using the platforms and mediums that are most convenient for them…
Get Started
with us today
Begin your Cention journey and let's get the support you need.